When do we know when we should be worried about the Coronavirus – Covid-19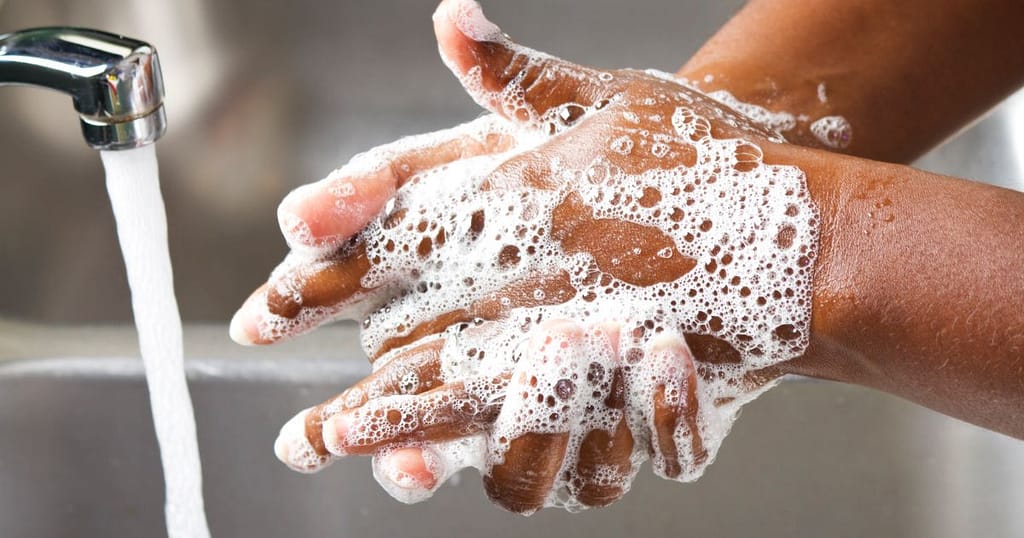 In these uncertain times of the Coronavirus, we are seeing uncertainty in our country not seen since the great depression.
Visiting friends, family, and loved ones is frowned upon, if you can do it at all.
We've seen that our business meetings have moved from the board room to the Zoom room.
We have seen our wealth take a hit from being laid off, furloughed, or unemployed.
I wouldn't say we are scared as a country, but these are uncertain times.
Some of the links on this site may or may not be affiliate links. As an Amazon Associate, I earn from qualifying purchases. For those that are not Amazon, I may also make a commission should you decide to use them for purchase or sign-up. For any links, be assured that if it's in the context of a review or comments from me, those commissions earned in no way influence the honesty of my review or post.
I find myself thinking about it more often, especially since we've started to go back to work if I could get COVID-19. Could I get it even now?
I have been cautious about contact with others and not taking any chances of possibly being exposed to the virus.
I haven't gone to the grocery store since March 20th. So how am I feeding myself, you ask?
I have discovered the wild world of having groceries delivered from my neighborhood, Kroger.
Since I live close to Whole Foods and am a member of Amazon Prime, I can get deliveries from there, too—no need to take the chance of a trip to the store.
Other than those deliveries, I have pretty much stayed to myself.
Honestly, I've been very comfortable with only seeing myself and myself. But, in my later years, I have discovered I like myself, OK.
So why am I worried about getting the Coronavirus?
Well, the reason I think about getting COVID-19 is pretty simple. You don't know when you might be in contact with it.
I mean, I've been cautious about where I've gone, and as I said, I have not gone to the grocery store and places like that.
I did go to a local bakery to get my favorite, a piece of carrot cake. I thought that might be safe since it was late on a Saturday, and they had the store marked for social distancing.
Yet, while at the bakery, the person who was behind me in line suddenly decided to lunge toward me. She didn't want to wait in line on her spot; instead, she tried to stand next to mine.
If my eyes could talk, her ears would be full of my thoughts about her actions, and she quickly retreated.
The quarantine has started to lessen, and the restraints have begun to relax. I, like everyone else, am slowly venturing back into the community.
Just this past weekend, I met my parents at a local park. It was a gorgeous day, sunlit with a nice breeze. We visited with one another, sitting some 12 feet apart.
Walking to and from our grassy meadow in the park, I ensured I had my mask on. But, of course, they had theirs on too.
We sat under the lovely spring sunshine and suddenly took our masks off. We thought we were over 12 feet away; that had to be OK. Yes, we screamed at one another, but it was easier than wearing masks.
Yes, we were probably doing the right thing. And for the longest time, we had a super visit. But things changed, and now I wonder if it was worth the chance.
It was dinner time when we arrived at the park, and there were many tables, benches, and pathways not far away. It's an in-town park, so pretty busy on days like this.
My parents and I picked a spot to sit in our chairs (we brought them with us) to allow us to avoid the paths away from the parking lot. 
Away from the picnic tables, benches, etc. Away from other people.
As we sat there, all that preparation didn't seem to matter. People kept walking near.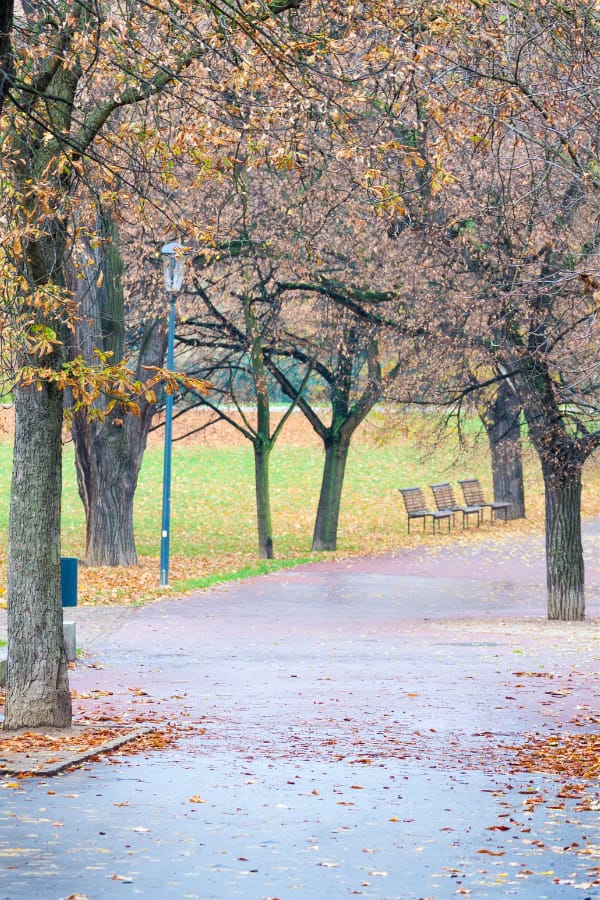 Watching the groups getting closer to our group, I found that they didn't seem to care.
They saw the surgical masks in our hands, and they saw not only my age but also my parents' ages. Of course, we are all three at higher risk, but that didn't matter to them.
I even watched several adults in these groups notice the masks, smirk, or smile, and walk right by us anyway.
And when I was sitting there and seeing people get close, I asked myself, "Should I say something"?
I mean, I don't want to be rude to anybody. Yet my and my parent's health is worth being rude about, right?
I know even on my morning walks, I don't take chances. If somebody's walking toward me on the sidewalk, I jump off into the street to not walk by them directly. And most, not all, people do the same for me if they see me first.
Yet, in a city park with plenty of room to avoid one another, people felt compelled to walk right by us.
We were not close to the parking lot or close to a walkway. So I won't say these souls were deliberately but somewhat consciously walking right by us because they could.
These people walking by us should be aware of the 6 feet of separation needed. I felt they should've been more aware because my parents were seniors, and I was close to that.
So, what does this all concern my fear of getting COVID-19? Well, I guess you never know.
This morning, when I was out on my walk, I had already finished 1/2 of the journey and was circling back to finish it. I started getting a tickle in my throat.
Usually, being someone with allergies, that tickle often comes, and I don't think anything about it.
Yet this morning, the tickle was persistent. It did not want to go away.
Then the tickle started becoming a cough. It started slowly at first and then started tormenting me.
I would think that the coughing fit was over. I'd take a couple of breaths, and then it would return.
This frustrating cough lasted about half a mile of walking or more.
In the end, the cough did stop, and as far as I can tell, now, about an hour later, I seemed fine.
I guess that I realized this morning that you never know when you will be exposed in our new world. For example, could you be exposed to the Coronavirus and not even be aware?
What if you are exposed to COVID-19? What do you do about it? You could be tested, but you can't do that every day.
So, between those times of a tormenting cough, I wonder whether I should worry about getting COVID-19.
As I said, I've been conscientious, maybe too cautious, but I want to do the right thing.
Ultimately, I guess the best thing I should do is just be aware.
Yes, we will all have to go about our lives much differently until we find a treatment or a vaccine.
Yet, in the interim, despite all our caution, we may still be in a situation that could be compromised. Of course, we must be aware of those situations, but we can't find ourselves scared.
Like myself this morning. The persistent cough made me worry, and that worrying made me not enjoy my walk quite as much.
My walks in the morning have been getting me through these months of isolation. They have kept me somewhat sane.
Also, the press' unrelenting desire to keep us spooked by this unknown enemy. That hasn't helped to make one worry.
Allowing myself to worry about getting the Coronavirus does nobody any good and especially doesn't help me.
So my question for myself again is, should I worry about getting the Coronavirus? My answer to that is no. There is no need to worry.
Just keep doing what I've been doing. Be cautious of my surroundings.
When in doubt, step across the road. When concerned, don't worry; take some deep breaths, and keep walking.
---
This article was first published on Medium on June 12, 2020, at the height of the COVID-19 pandemic, when there was the most uncertainty as to what to do next. As you read it, you could see my concerns, in many cases looking back at the time unwarranted.
---
So, did you deal with some concerns and fears during the pandemic? How did you handle them? If you would like to share, post in the comments section below.