How do we know we are supposed to write until we are a"writer."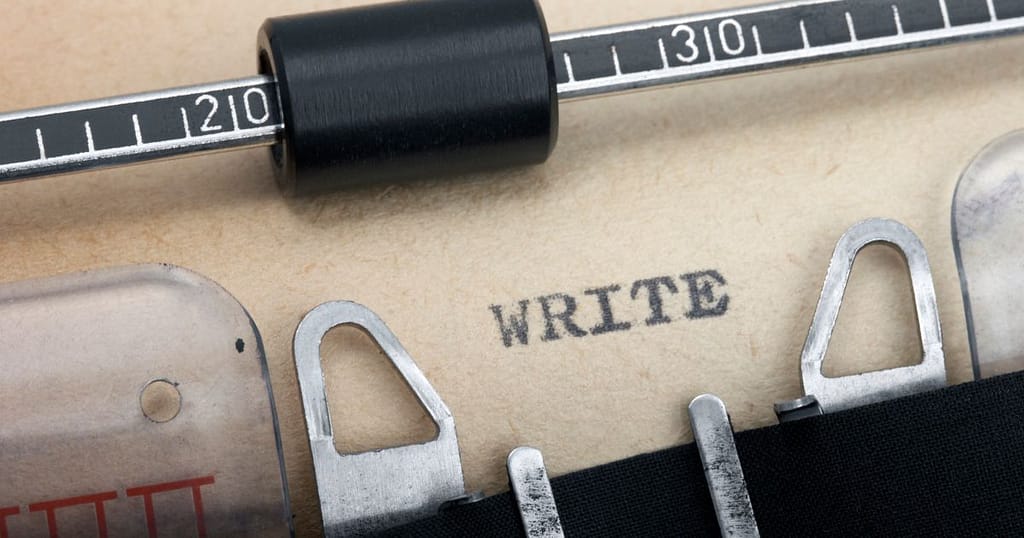 I was conversing on Facebook messenger on Sunday with another content creator here on Medium. The conversation led to writing and being a writer.
What I told my friend was about my prior work history. Many years ago, I told her about an incident when visiting California on the coast near Los Angeles.
I was in project management in my previous life and worked on new hotels when they were being constructed. But, no, I was not doing construction. I can't even hang a curtain rod straight.
I was doing something unrelated to building anything, and most people don't even realize it's a real job. But, at the time, it was a real job for me.
Well, anyway, I digress. After we had finished the project, the hotel owners realized it was challenging, so they invited me to visit the hotel. I was able to stay at their luxury hotel for a week. It was for a working vacation where I would do some light tidying up of the paperwork and get final projects completed.
Also, during this week of southern California sunshine and great weather, I enjoyed the hotel's amenities. And being a luxury hotel, everything was and still is impressive at the property.
I even got to attend the grand opening, which, let's say, was pretty spectacular. It was filmed, and was it even on ET? (no, not the alien, Entertainment Tonight)
The hotel is located in California on the coast in Dana Point. If you've never been there, all I can say is, "wow"!
So I was there on one of the last nights of my visit, and I invited a friend who lived in West Hollywood to drive down to the hotel. I think it was down; I'm not so good with geography.
It was a great evening; we got to catch up and grab dinner in the community just down the beach, a short drive away.
After we had finished dinner, we returned to the hotel, standing out and looking at the vista, the Pacific Ocean. I remember it like it was yesterday.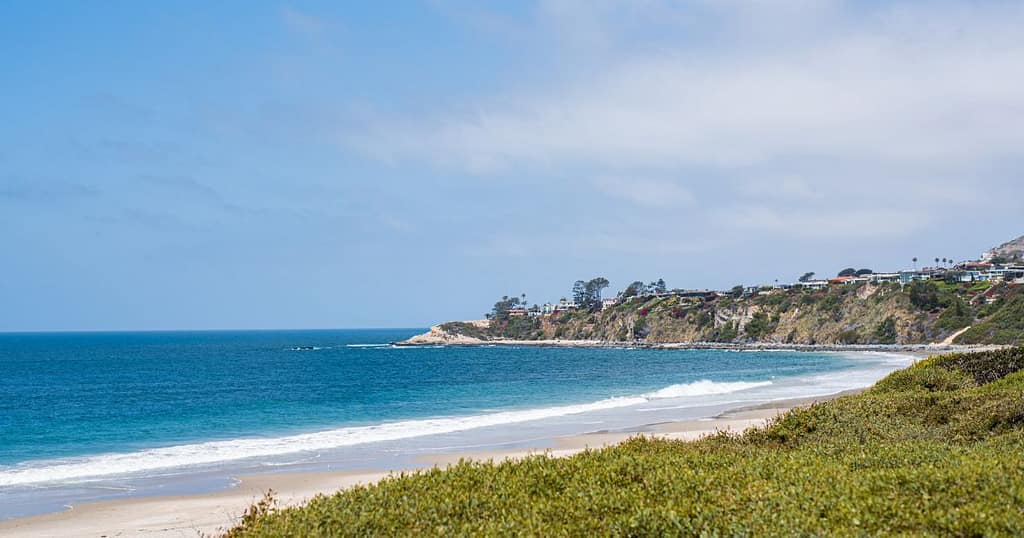 We had the beauty of the hotel behind us, the hills above it, and the Pacific Ocean in front of us. It was indeed something extraordinary.
Thinking about it now, it seems like it was only yesterday. But the reality is that it was over 20 years ago, and my life has changed since then.
With a slight breeze coming off the ocean and the setting sun in front of us, I turned to my friend and told him that I understood why he lived there. With such great weather and beauty, how could he not? How could I not?
Well, my friend never mixed words which is why I loved him. He always said what he was thinking.
After I made that statement, my friend quickly turned around and reminded me that he did not live in Dana Point, California. Instead, he lived in West Hollywood, which couldn't be more different.
He said those words in a kind but determined way realizing that I didn't know much about California.
I realized then that I was only seeing the parts of California that were the most beautiful during the various hotel projects I had done before, then seeing it during layovers when I was with major airline years back.
So after my friend corrected me on the climate differences of Southern California, our conversation took an interesting turn.
What he asked me next was, What if I lived in California, and I lived in Dana Point? What would I do?
Well, first, he asked me where I would live?
That answer was pretty easy, and I immediately turned away from the Pacific Ocean, pointed to the hills above the hotel, and said, "there."
There were numerous gorgeous homes above the hotel where I had just completed in which I was staying. Yes, I was pointing at them.
In his loving but direct manner, my friend would sometimes roll with some of my crazy comments. For example, he said, "so you're going to live in Dana Point, California, and live in one of those houses, and what would you be doing"?
I didn't know what he was asking me. He was confirming where I wanted to live, and he wanted to know what I would be doing. So I asked him what did he mean?
He said, "are you planning on winning the lottery"? Of course, I answered, "no, but I'd love to ." Wouldn't we all?
So his next question was, if I wasn't planning to win the lottery, how would I make a living and live in one of those houses in the hills of Dana Point?
So I stood there pondering his question with our backs to the Pacific Ocean and that fantastic sunset. We stood there as I tried to give him an answer that would satisfy him. That would answer the question for both of us.
After my mind processed his question for maybe 10 to 20 seconds, I told him I had my answer.
My friend was very intrigued because, as I said, usually, he is very kind and sometimes would roll with things when it came to me and my dramatic thought processes. However, he did want to hear my answer.
So he asked me again, "so Michael, what are you going to be doing for a living to allow you to live in those homes up in the hills of Dana Point, California"?
Well, I worded my answer like it was a plan I had all along. But, even thinking about it now after all these years, I saw him surprised by my response.
I turned to him with both of us, with one side to the ocean and one to the hotel. To the gorgeous houses I had this plan to live in one day.
I replied, "a writer." I was so shocked by what just came out of my mouth. So I repeated, "yes, a writer."
My friend then asked me what would be an obvious follow-up question, "so do you write"?
That was an easy answer for me to come up with; I said "no ." So you can imagine where the conversation went from there.
After I said that I didn't write, he replied. "So you plan to move to Dana Point, California, and you're going to have a view of the Pacific Ocean and live in one of those million-dollar homes in the hills, and you're going to be a writer, but you don't write"?!
I said, "yes."
Now granted, that was a long time ago and a different job, life, everything. Yet something in my soul ever since then has always made me question if becoming a writer could ever happen.
Granted, I know what the odds are. However, despite having several blogs for years, I've never made any "real" money from my work.
I don't think honestly that anybody's noticed my blogs. Well, except for the few website visitors that I get per month.
I realize I'm only a few posts into my adventure here on Medium.
I had always loved the written word, even in high school, where I recited the words of others in plays and musicals. Or when I wrote for the high school newspaper or yearly annual.
But I also ask myself. Could it happen?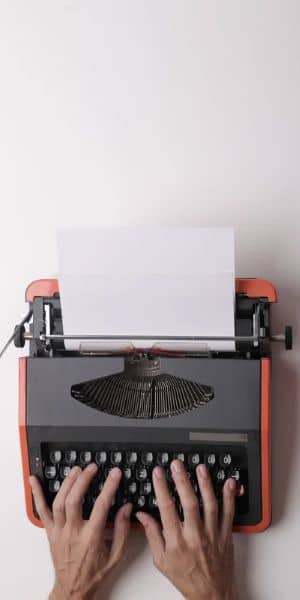 So, only time will tell.
Maybe this is how it starts. Perhaps it began with a blog post that hasn't been seen yet.
Maybe it starts with a few words on a story here on Medium. These are just a few words that are shared.
Maybe someday I will have that view and life I have dreamed of. The one I only know, not necessarily the one I told my friend about that day.
Maybe I will be a writer.
Time will tell. Let my journey begin.
---
So are you writing on Medium or any other platforms online or offline? Do you question yourself as to if you are really a writer? I am guessing that, in reality, most of us would qualify as a "writers" if we share our writing with others.
Why not if you haven't written yet and have always wanted to? Post your comments or thoughts below, I would love to read them, and perhaps we can encourage one another too!
---
This was my second story written for Medium, originally published on June 9, 2020. I was still trying to figure out the platform, but as you can tell from reading it, I was already enjoying it quite a bit.